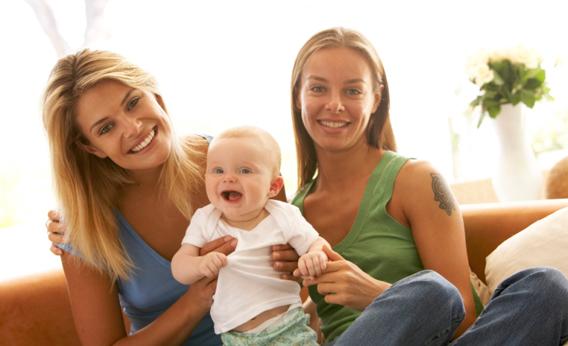 I'll hand it to the Utah lawyers trying to make a case against gay marriage-- at least they're not talking about people marrying goats and the like. Their latest argument is
reported in the New York Times
"The state does not contend that the individual parents in same-sex couples are somehow 'inferior' as parents to the individual parents who are involved in married, mother-father parenting," the state said. But, drawing on Supreme Court decisions endorsing the value of diversity in deciding who may attend public universities, the state now said it was pursuing "gender diversity" in marriages. "Society has long recognized that diversity in education brings a host of benefits to students," the brief said. "If that is true in education, why not in parenting?"
There are two premises here--
Gender diversity in parents is more beneficial to children than gender uniformity.
Marriage should be limited to partners who have the characteristics that are more beneficial to children.
I am not actually dead-set against premise 1. In fact, other things being equal, it does strike me as better for children to be raised by gender-diverse parents as opposed to single parents or same-sex parents. But the second premise is obviously outrageous. If you bought into it, you'd have to be for laws limiting the age of husbands of fertile women. After all, it's more beneficial to have dads who are not decrepit or dead! You'd also have to pass laws prohibiting marriage between people with serious heritable diseases. If there are some subtle downsides to having same-sex parents, there are non-subtle downsides to having parents with achondroplasia. For one, you're quite likely to have the disease yourself. You'd also have to have laws prohibiting marriage between people who are divorced, since second (plus) marriages are less stable. If it's subtly worse to have gender-uniform parents, it's unsubtly bad to have parents who get divorced.
And on and on.
Obviously, we're not going to limit marriage in these ways. For one thing, marriage isn't just for the benefit of children, it's for the benefit of partners themselves. And for another, it's absurd to think limiting marriage to ideal parents is in the best interests of children. Where marriage is prohibited, partners simply have children outside of marriage, and that has many disadvantages for children. Furthermore, we can allow marriage between Xs and Ys and
still
have a discussion about what kinds of procreation are advisable in X-Y marriages. Letting 80 year old men marry 30 year old women doesn't stop us from seeing that younger people make more ideal parents. A couple might very well say yes to the marriage and no to procreation. Allowing same-sex marriage doesn't undermine the ideal of gender diverse parenthood either. A same sex couple could see the value of it, and discuss solutions. Maybe there are uncles or aunts who can provide the diversity that's missing in the marriage.
There's another road the Utah lawyers could have gone down, but it's interesting that they didn't. They might have said that legalizing same sex marriage will tend to lead to more "new fangled" reproduction-- procreation involving gestational surrogates and donated or bought gametes. They might have said we ought to slow down and think about commerce in gestation and gametes. Should we really allow trade in these things? Another question: Is it bad that so many children are being born without a basic understanding of their origins? More gay marriage does bode more of this kind of reproduction, considering the desire many people have for biological parenthood and the shortage of children available for adoption.
Again, we can legalize gay marriage and still have a discussion about these things. That's obvious, considering that marriage involving infertile people is legal, and we
do
discuss the ways that infertile people reproduce. All the innovations of assisted reproduction wouldn't be rendered self-evidently ethical, just in virtue of inclusive marriage laws. In fact, some of these innovations are outright prohibited (e.g. commercial surrogacy) in some countries with very liberal marriage laws.
So. Yes, let's talk about what's better and worse when it comes to raising children. But let's not think that will settle any questions about which couples are allowed to marry. Surely the Utah lawyers actually know they're making very little sense, and soon these arguments will be off the table and replaced by something else.